Halo heads are soon to clash once again, as the 2017 Halo World Championships are just around the corner!
ESL and Halo have officially announced that the 2017 Halo World Championship Finals will be taking place from March 24th-26th at the ESL America Campus in Burbank, California.
ESL and 343 are aiming for this years finals to offer a more "true festival-like atmosphere" ultimately making sure there is something for both the competitors and spectators at the event. Attendees will be able to view matches both indoors and outdoors at the event, as well as meet with professional players, hang with members of 343 Industries, compete in a FFA tournament, participate in a cosplay contest, and more!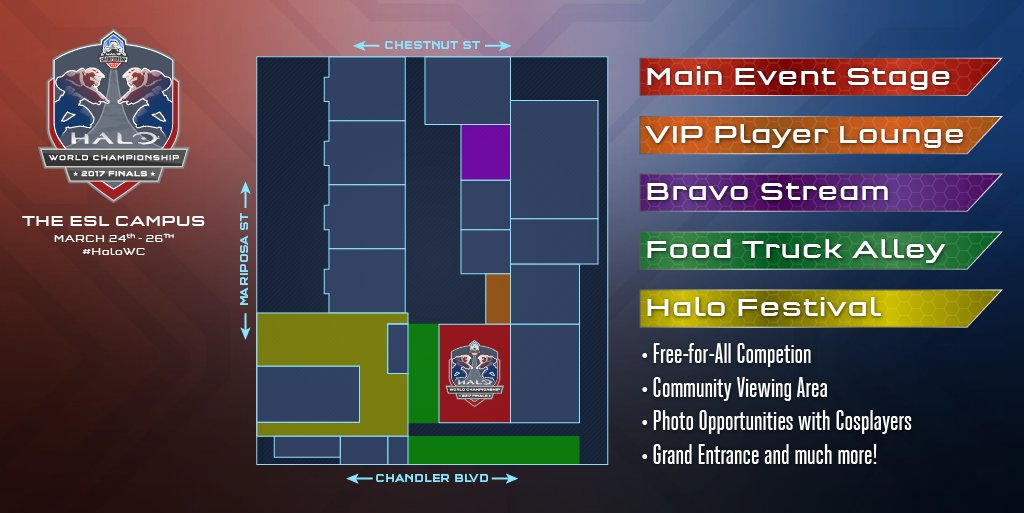 Tickets are on sale now, with 3 different tiers being offered, You'll definitely want to snag yours now, as this event is shaping up to be one of the biggest Halo 5 events of the year!