Street Fighter V has had a long bumpy road, and though the game has definitely improved over the years since it's launch – the game is definitely still in a pretty rough spot, especially when it comes to it's rough netcode, which is now being more exposed than ever during the course of this pandemic.
With the possibility of Street Fighter VI arriving on next-gen platforms within the next 1-2 years, many are ready to bid Street Fighter V farewell, but it seems we will be getting a little bit more out of the game before that time comes. As previously announced not too long ago, 5 more characters will be arriving to Street Fighter V: Champion Edition, with these 5 characters being the FINAL DLC characters for the game. While we haven't had any word on which characters these would be, and how they would be released – it seems we're about to receive all of that information very soon.
Capcom has recently revealed that on August 5th, the developers of Street Fighter V will be hosting a special live-stream where the future of Street fighter V: Champion Edition will be revealed, including information regarding the upcoming remaining DLC characters, Esports updates regarding the game, and more.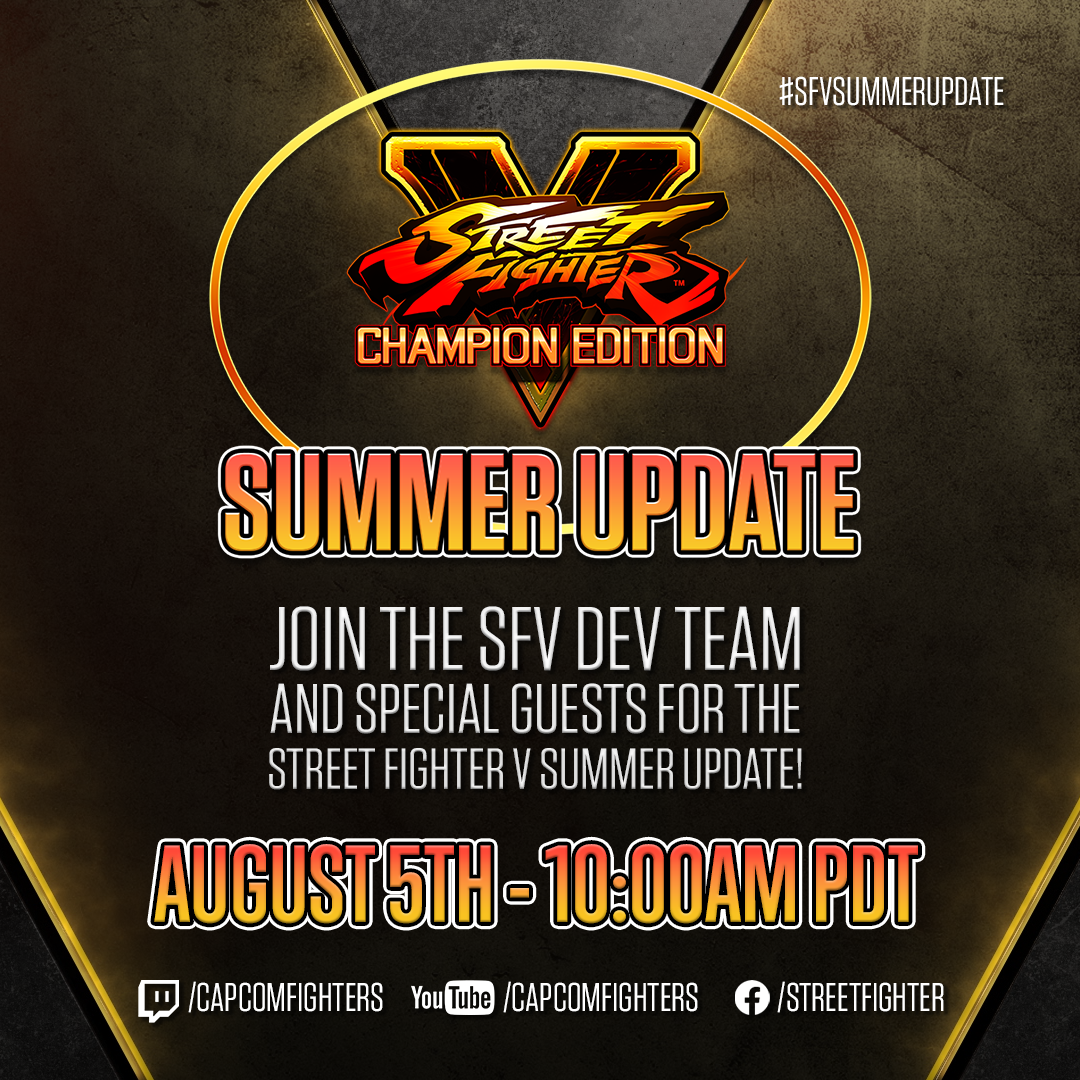 This is pretty exciting as we could definitely see a wide array of new additions to the game during the live-stream, with the possibility of something being available directly afterwards. As much of a love-hate relationship I have with Street Fighter V, I cannot help but get excited when new updates regarding the game are revealed. The game has it's up's and down's for sure, but at the end of the day, I love me some Street Fighter.
The special live-stream event will take place on August 5th, at 10AM PDT/12pm EST and will feature the development team alongside special guests. You'll be able to watch it here, do not miss out!